Contact Us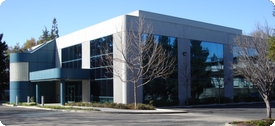 Feel free to contact us with any questions or suggestions. We may be reached at the following address:
Rennie Glen Software, LLC
1642 Nilda Ave
Mountain View, CA 94040
Use the following e-mail address to reach us directly:
Some users have reported PDF Snake disappearing from their Acrobat menu.
PDF Snake never updates itself. Therefore, this problem is not triggered by PDF Snake.
We suspect Acrobat is updating itself and triggering the problem. The long term solution is to upgrade to PDF Snake 6, which no longer requires Acrobat.
If you cannot yet upgrade to version 6, we recommend this fix for version 5:
Uninstall PDF Snake.
Install the latest version of PDF Snake.
The fix above works for some customers, but not all. If it hasn't worked for you, then try this lengthier fix:
Uninstall PDF Snake.
Uninstall Adobe Acrobat.
Re-install Adobe Acrobat.
Install the latest version of PDF Snake.